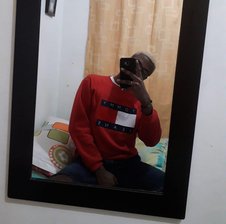 Marck0320
Követés 
Értesíts ha online
20, Vízöntő, Colombia, Medellin
Legutolsó bejelentkezés:
2023.09.21. 5:29:15
Jelszóval védett galériák my sweet cock
2

kép
2 photos
Marck0320
legfontosabb adatai
| | |
| --- | --- |
| Nem | Férfi |
| Érdekel | Nők, Férfiak, Párok, Travi |
| Kor | 20 |
| Magasság | 161 - 170 cm |
| Súly | 55 - 60 kg |
| Hajszín | Barna |
| Szemszín | Barna |
| Nemzetiség | Fekete |
| Nyelvek | Spanyol, Angol |
| Szülőváros | Medellin |
| Fanszőrzet | Borotvált |
| Pénisz | Nagy |
I love kisses, caresses, dirty words and hot conversations, the vibrations in my ass turn me on a lot, the pats and that you make me feel submissive.
I am a very hot black, although a bit shy and quiet, I like to play in every way and explore new things, new methods of pleasure. My imagination has no limits and I love that, I really like being in front of the camera knowing that you are watching me and enjoying my show, that maybe you also touch yourself and I can satisfy your lust and fill your body with pleasure.
Rude and negative people turn me off, who ask, demand but give nothing in return, people who want everything for free or who do not value my effort, my work and my dedication.
Mit csinálok a webkamerán:
Marck0320 amatőr klippei
MY ASS READY FOR YOU
1:34
Nézettség

12
VÁSÁRLÁS 50 token
Marck0320 Kívánságlistája
1

I want more dildos to be able to have more variety when playing and to be able to offer you much more pleasure
Bővebben
2

I want sexy lingerie that I can wear to model you and make you want to have me with you
Bővebben
3

How nice to be able to have this toy and imagine that your mouth is sucking my big black cock
Bővebben
4

WOULD YOU LIKE TO SEE MY PENIS AND MY BALLS INSIDE THESE WONDERFUL RINGS?
Bővebben
5

I want to make my means of transportation much more effective and cheaper
Bővebben
6

I want to change my cell phone for a more efficient and better quality one so that I can upload quality content to you
Bővebben